Build Reliable products
with our
Fault Resilient Semiconductor
IPs Infrastructure and Solutions.

Compatible with
Major FPGA Vendors and Fabrication Foundries.
Fault Resistant
Digital Circuits
Make your system ultimate reliable using Fault Resistant, Technology Independent, Digital IP Core
SPA, DPA and EMP
Resistant Security
Apart From side-channel vulnerabilities, EMP (Electromagnetic Pulse Attack) also makes your Chip vulnerable to Hacks and Malfunctions.
Improvement Fault Resilient Hardware Brings..
Faults in Semiconductor Happens Too Frequent than you think and
faults keep happening all the times.

They makes your application un-reliable and un-secure.
Every Electronics is exposed to


Electromagnetic Noise and Radiations.

and

Encounter Faults.
Most Common Exposure events are -
Fault Resilient Hardware Technology
is the way to
Safe, Secure and Reliable Products.
Fault Resistant Technology
GreenIPCore Offers IPs and SoC Built with Fault Resistant Technology having competitive edge and advantages over various other solution Offered.

The Fault Resistant Technology encompasses most competitive and unique solution enhancing reliability and performance of electronics chips and circuits.

A much higher level of Stability is observed which have not yet been achieved by any of the available solutions in the industry.

GreenIPCore Fault Resistant Technology makes the chip to operate correctly even if Encounter Logical Corruption due to Heavy Electromagnetic Interference or any other means.

The Fault Resistant Logic is Built with State-of-Art Fault Resistant hardware Technology which works perfectly in harsh environment.

Fault Resistant hardware Logic offers reliable software and hardware operations Making your solution work perfectly.


Benefits Of Fault Resistant Technology
Better than Other Industrial Solutions Like
ISO26262. ASIL-D.
A Fault Resistant HW keeps Simple Software.
Faster Time to Market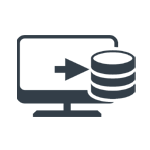 No Need of custom built fault resistant Software,
Any software works perfectly.
Decrease in Product failure hence Increase Brand Value & Gain Customer Trust
No Need to run circuits at high Speed to run bulky Fault Resistant software.
Simple Software can run perfect.
Huge Cost Saving.
Can be placed on any Low Cost Platform, FPGA's and ASIC's.
EMP Resistant
Security IP Technology
Simple power Analysis (SPA),
Differential Power Analysis (DPA)
Leakage Analysis
And
Electromagnetic Pulse (EMP)
Safe
We Do Not
Reset A Chip
in case of Faults.

Rather

Our Hardware Manages
the faults and
keep operating
without any failure.
GreenIPCore Security IPs are Built with EMP Resistant and Fault Resistant Technology.
These Security IPs are used inside a SoC to implement Deep Security Infrastructure to secure Mission Critical Data, Keys, Configuration and Firmware.
Fault resistant technology keeping application security at all the times.
We Manage Faults in hardware
AND
Keep System Operating
Without Application Failure.
"Flexible IP Solutions
With
Ultimate Stable Operations"

"Brings Peace to your Life"
Get the ultimate performance
at your
Edge Devices
with
High Performance IPs
High Performance IP Technology
GreenIPCore High Performance IPs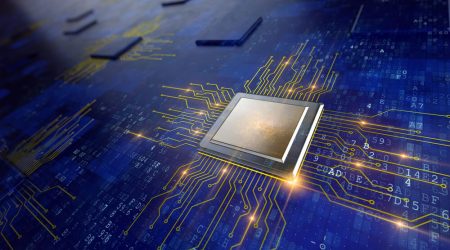 GreenIPCore
High Performance IPs
Get Ultimate Performance and Ultra Low Power
at your Edge Device
with Our
High Performance IPs and Semiconductor Solutions.