Dated: 5Dec2018, 6Dec2018, Grenoble, France.
Rajesh Gupta, Director and CTO, GreenIPCore, at Design and Reuse IPSOC 2018 Grenoble France Event at 06Dec2018, had presented Electromagnetic Noise and Hazard Resistant Technology and Improvements in IPs to make them stable in all kind of environment for "Making World a Better Place for Tomorrow".
Below are some of the PIC of the event –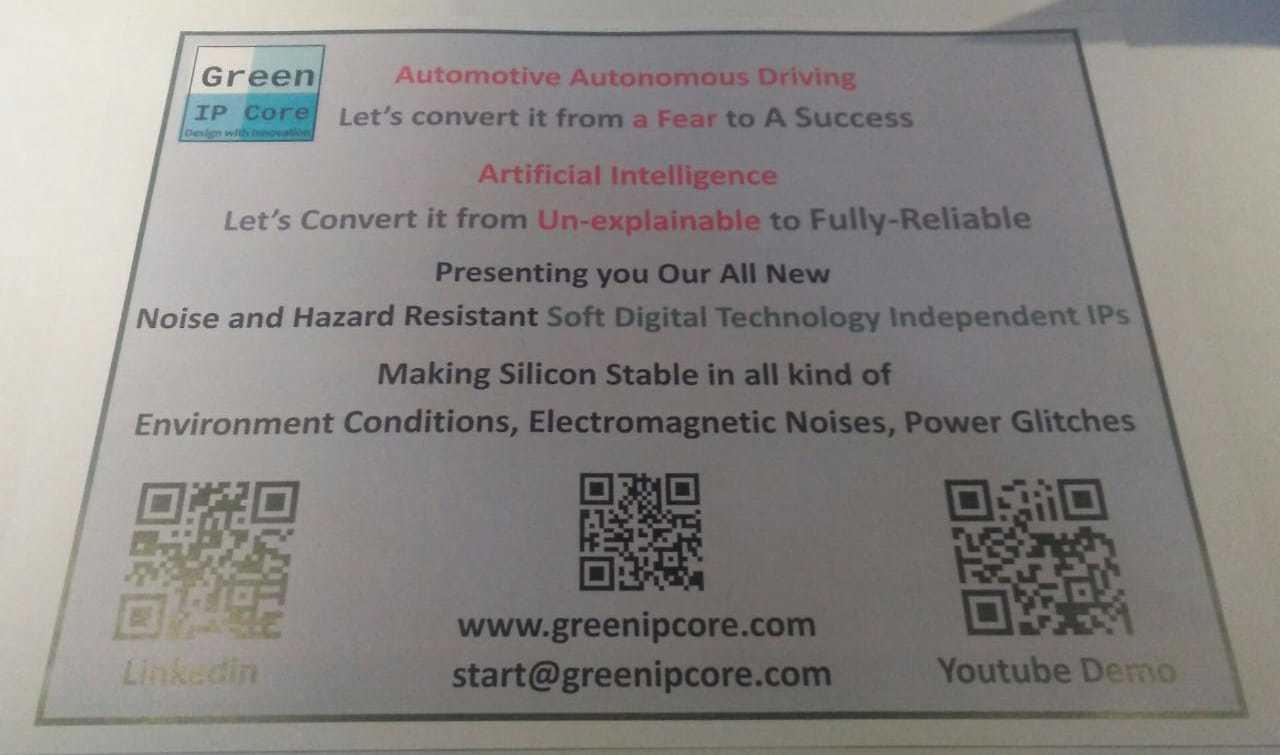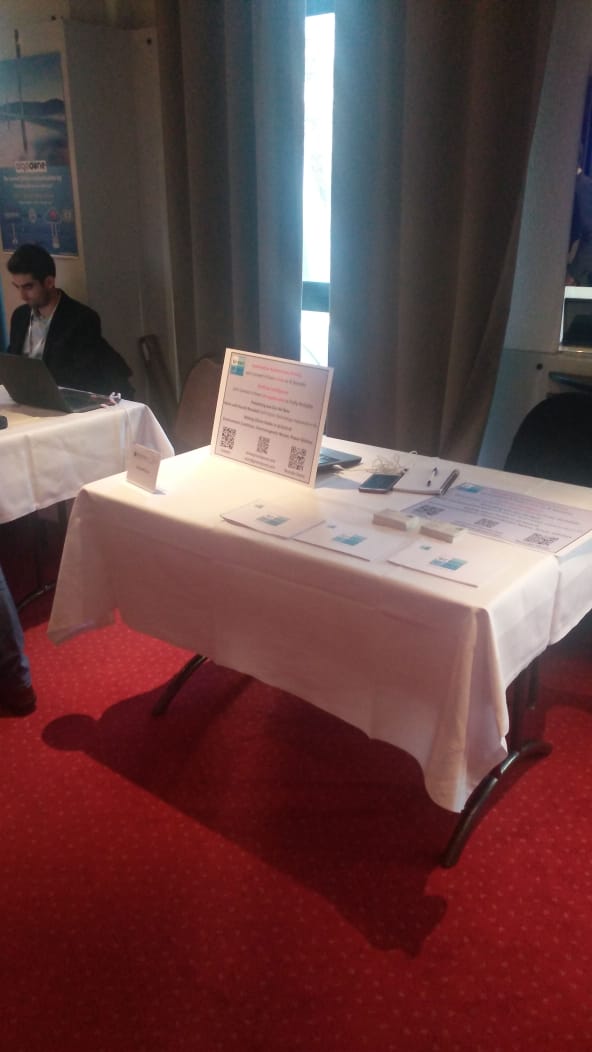 Dated: 15Nov2018
Please join GreenIPCore at IP-Soc Grenoble 2018, France to discuss on Challenges and Roadblocks of current technology.
GreenIPCore would discuss on RoadMaps and Technological Solutions to open up path for developing New Age Applications in IOT, AI, ML, Automotive, Security and other New Age application.
GreenIPCore is Presenting its new age IP Technology and improvements at IP-Soc Grenoble 2018 France.
We would also demonstrate the New IP Infrastructure which can empower you to get your silicon product to next level to overcome challenges and roadblocks to develop safe and reliable applications.